Balloon Festival Lodging
Don't miss these fun events
Los Suenos is a great place to stay for the Albuquerque Balloon Fiesta
The Albuquerque International Balloon Fiesta is one of those incredible events that should be on everyone's bucket list. For nine days every October, uniquely shaped and vibrantly colored hot-air balloons fill the sky for miles around. While you're here, make sure to check out the special-shaped balloon rodeos, twilight balloon glows and colorful displays. It's a feast for the eyes you won't soon forget.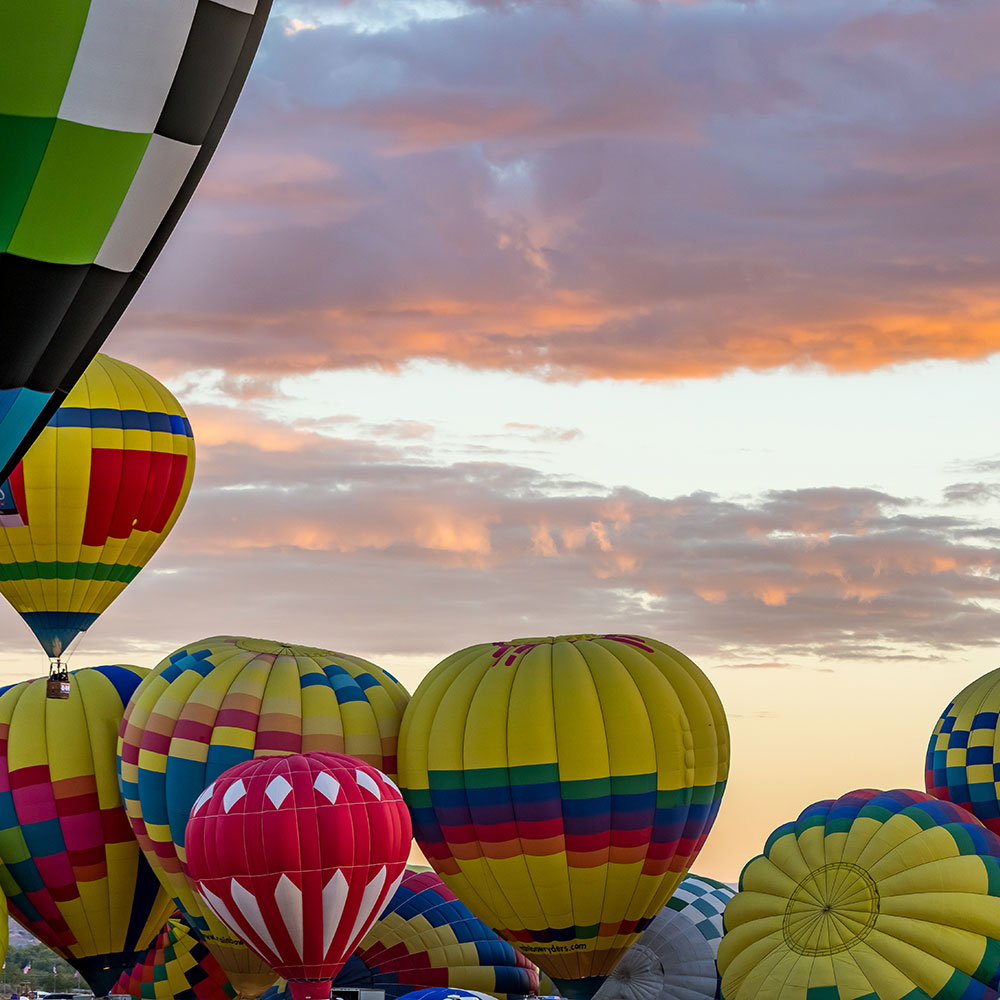 Reserve Your Spot at Los Suenos RV Park
Spots fill up fast for the Balloon Festival Fast – Reserve Today!
Los Suenos RV Park is conveniently located close to downtown Santa Fe. It's also in the perfect location for attending the Balloon Fiesta. Our spots tend to fill up quickly during this nine-day event, so it's best to make your reservation as soon as possible.
Pricing & Availability
Want to attend the Balloon Fiesta? You're going to love it, but book your spot soon! We offer spaces for tents, campers, RVs, motorhomes and more at special Balloon Fiesta rates. You can also reserve one of our furnished cabins for maximum comfort.
Back-In, 30 AMPS
Daily: $63.49
Weekly: $380.96
Back-In, 50 AMPS
Daily: $65.80
Weekly: $394.78
Pull-Through, 30/50 AMPS
Daily: $75.03
Weekly: $450.20
Furnished Cabin
1-2 Nights: $151 (tax included)
3+ Nights: $132 (tax included)